Affiliate Policy
Some of the links on this site are affiliate links, which means I may receive a commission or other perk if you make a purchase using that link. I only recommend things that I stand behind 100 percent. Promise.
FREE Guide: 10 Essential Questions to Ask before Hiring an Editor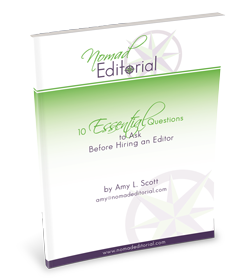 This free PDF walks you through all the important questions that will help you hire the best editor for you and your project.