Get in touch!
If you have questions about my services or are ready to start working together, email me at info [at] nomadeditorial [dot] com or fill out the form below with more information about your project. I will get back to you as soon as possible.
View our Privacy Policy.
FREE Guide: 10 Essential Questions to Ask before Hiring an Editor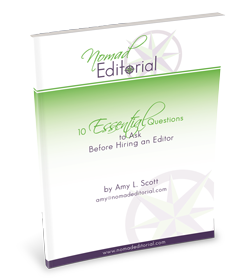 This free PDF walks you through all the important questions that will help you hire the best editor for you and your project.